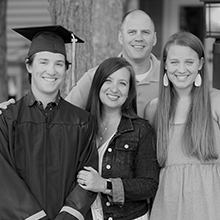 "Excellent dental care for the whole family! The staff are always kind and reassuring. The hygienists and dentists are knowledgeable and efficient. Even my kids don't mind going to the dentist!"
— Amy N.
---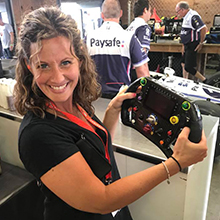 "The staff is so kind, patient, and ALWAYS in a great mood! Such a wonderful, welcoming (super clean) atmosphere and the doctors are AMAZING!!!!!!!!"
— Carrie W.
---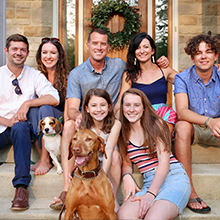 "Beautifully renovated facility, caring and professional staff, and the right technology to offer completely efficient service!"
— Zack D.
---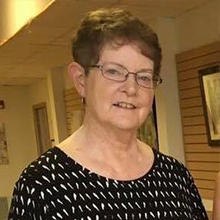 "I can't say enough good things about Doctors Lape and Johnson. They are professional, easy to talk to, and listen to any questions or concerns you may have. the staff that answers the phones or assist the dentists are also caring and professional. I really appreciate that they don't do unnecessary work and always keep my budget in mind; that means a lot."
— Peggy M.
---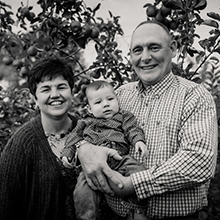 "We have been patients of Gentle Dental Care for years! When our son had a bicycle accident and lost his front tooth, Gentle Dental Care was the first call I made. After getting him stitched up at the ER, Carrie made several calls to get the right treatment for him. We showed up at almost closing time, and Dr. Johnson and her colleagues still took the time to give excellent care to our son. We are not sure if the tooth will be saved at this point, but the staff at Gentle Dental Care did everything possible to make that happen. I have never had any negative experiences with Gentle Dental Care, and you can be sure they will be there to help especially in an emergency. Thanks to Dr. Johnson, Dr. Lape, and the entire staff at Gentle Dental Care!"
— Christi B.
---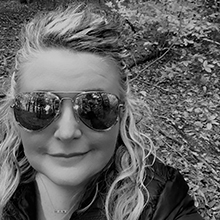 "Dr. Lape and Dr. Johnson offer by far the best dental care! They are both very kind and compassionate. All of the hygienists are very detailed and show compassion as well! I definitely recommend this practice!"
— Angel M.
---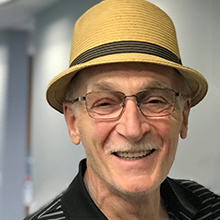 "Much thanks to all. Excellent care and great people that are serious and kind. Thank you all, you are special."
— Tony
---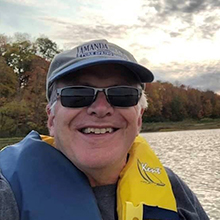 "I've been a patient at this practice for over 30 years and have found staff to be professional and the office to be a welcoming, joyful place. Drs. Lape and Johnson-Curry are first-rate!"
— Larry B.
---
"Been a patient here for years. What they've done especially during COVID to help protect patients and staff has been top-notch. I've felt safe going the last year. And the staff is always friendly, which is why I continue to use Gentle Dental Care."
— Jay F.
---
"After moving to Lancaster, I was nervous to find a new dentist that wasn't the one I grew up with. The dentists, hygienists, and staff are FANTASTIC! So kind, welcoming, and understanding. Every time I come and leave, smiles (behind the masks) are apparent! Genuine conversations and concerns for your dental health. Definitely recommend!"
— Christine B.
---
"The doctors and staff at Gentle Dental Care are amazing. They have gone above and beyond to make my two children (ages five and seven), comfortable and happy to get their teeth cleaned! I trust them completely and plan for me and my family to be lifetime patients at Gentle Dental Care."
— Faith S.
---
"Great first experience with Gentle Dental Care! The entire staff was so friendly and accommodating and made me feel very welcome! My dental cleaning was so thorough and professional, and the hygienist Jewel was the best! Definitely recommend!!"
— Tom and Angel H.
---
"I recently switched to Gentle Dental Care, and I couldn't be happier. Everyone is so sweet, and made me feel super comfortable. I wasn't feeling well after an extraction, and they couldn't have handled it better. I cannot say enough about this dental team!"
— Katie G.
---
"Gentle Dental care is such a welcoming and warm environment that immediately makes you feel cared for as soon as you walk through the door. I always know my teeth are receiving the best care possible! I love how personable the staff is and I would recommend people of all ages to come check out this office!"
— Molly G.
---
"Our whole family loves Gentle Dental Care. Dr. Lape and Dr Johnson-Curry are so friendly and knowledgeable. The whole staff is great with kids. We have seven, so it's kind of a big deal. The office is clean and the whole operation is well organized. Thanks, GDC!"
— Jennifer
---
"When you tell your kids that they have a dentist appointment and they get excited, you know they're doing something right! Our entire family loves the staff and Drs. Johnson and Lape. They are knowledgeable, professional, kind, and downright joyful to be around!"
— Amanda